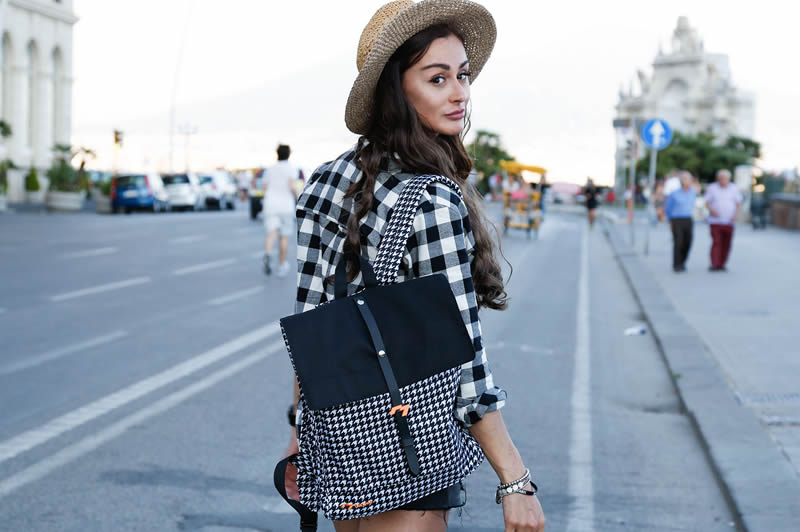 Fashion Style
Fashion style for Summer
It's already June and the weather is changing! In this days we all are thinking about scapping away during the weekend, that's the reason way I thought is very usufull to give you some tips about what to bring with you during those days to look always stylish and in trend keeping of course your own fashion style.
The style trends in this SS16 tell us that stripes and funny items are a most have and personally I believe you should personalize your own fashion style with a nice hat in rafia just like Chanel used to propose on the catwalks.
Marc Jacobs as well, give us some right inputs in terms of fashion style, ripped shorts or skirts in jeans with decorations applied on it are a huge fashion trend noways.
Talking about shoes you should have always a pairs of stylish wedges like the geisha style and even better is they are laced up.
The coulottes are an unmissable item, find the fashion style you like better but having one is useful to feel in trend during the summer, I highly suggest you the one in light cotton with a bow in front.
We can't forget the handbags for sure a style trend is the tribal inspiration on the rafia clutches, or beach bags, you should buy one to be all ready to face this SS16 with the best outfits ever and the most important thing feeling the best version of yourself!
Like it and write me a comment if you want to know more about where to buy the items or an alternative option, I can always give you some tips to get the right Fashion Style for every occasion and to look just amazing!
Bisous!
MW