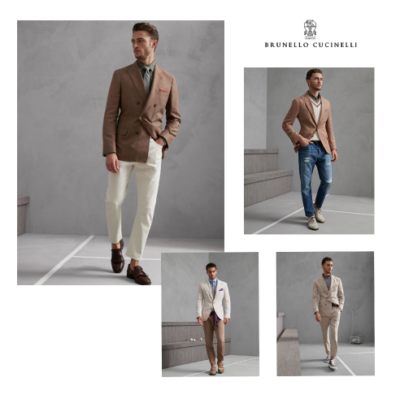 ITALIAN SUITS: How to dress like an Italian?
Italian suits are the key pieces that can't be missed in a men's wardrobe.
January opens the 2018 celebrating the Men's Fashion Week. On this occasion, let's talk a little about one of the most glamorous and stylish garment for a man : the Italian Suit.
Let's see what are its specificities and why is the Italian Style so famous all over the world ?
1- THE FIT OF THE ITALIAN SUIT
Unlike the english suit that is very traditional and strict in order to restructure the silhouette, Italian Suit is anti-conformist and break the traditional rules of the suit. The Italian Suits are slim fitted, to enhance the silhouette instead of restructuring. The Padding (shoulder padding) very commun in the english suits, doesn't really exist for Italian Suits.
The pants are fluids but straights. Moreover, italians love accessories : watches, ties and cufflinks are omnipresent and enrich their stylish outfits.
We can easily say that Italians try to experiment, develop and innovate the suits season after season, not by chance they Milan is well recongnize as the best city to live a shopping experience for a men.
2- THE STRUCTURE OF ITALIAN SUITS
Italian Suits are mostly made with the finest fabrics made in Italy, they could be with or without lining.
Traditionaly, the italian gentleman wears the Italian suit with only two or three pockets: one on the chest and two others on each side of the jacket. These are also without flaps, accentuating the « relaxed and stylish » way.
The sleeves are fitted and high. Lapels of the Italian Suit are very wide and mostly with « peak lapels ». Always to break the rules, Italian Suit has no slit in order to fit the silhouette in the best way. If the traditional Italian Suit is composed by a single jacket with two buttons, it's now more and more common to see double breasted jackets.
We can also note that italians vary colors and fabrics of the suits, so much more than english people. In few words we could define Italian Suit as a mix between elegance and relaxation.
3- GREAT BRANDS OF ITALIAN SUITS TO CONSIDER
LANIERI https://www.lanieri.com/it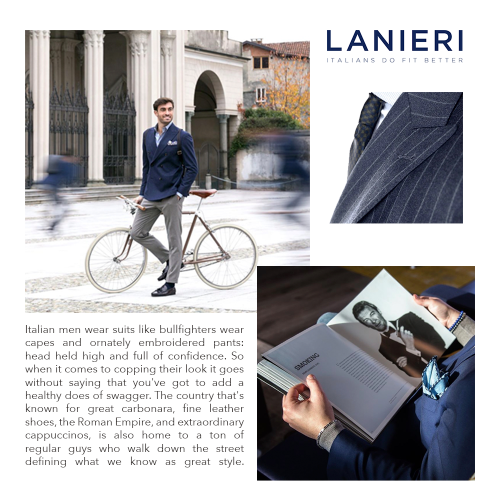 BRIONI https://www.brioni.com/us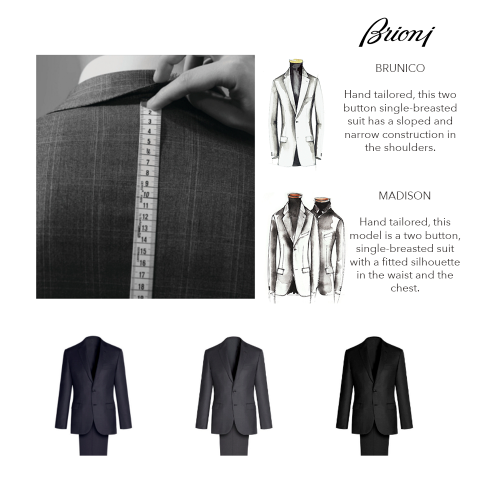 BRUNELLO CUCINELLI http://www.brunellocucinelli.com/en/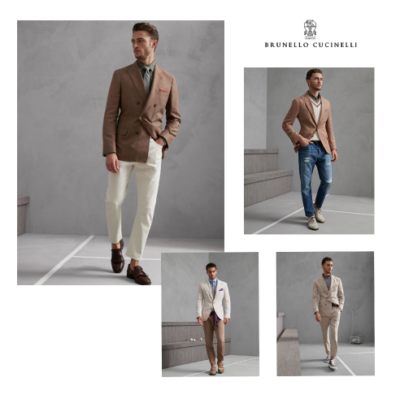 BELVEST http://www.belvest.com/it/it