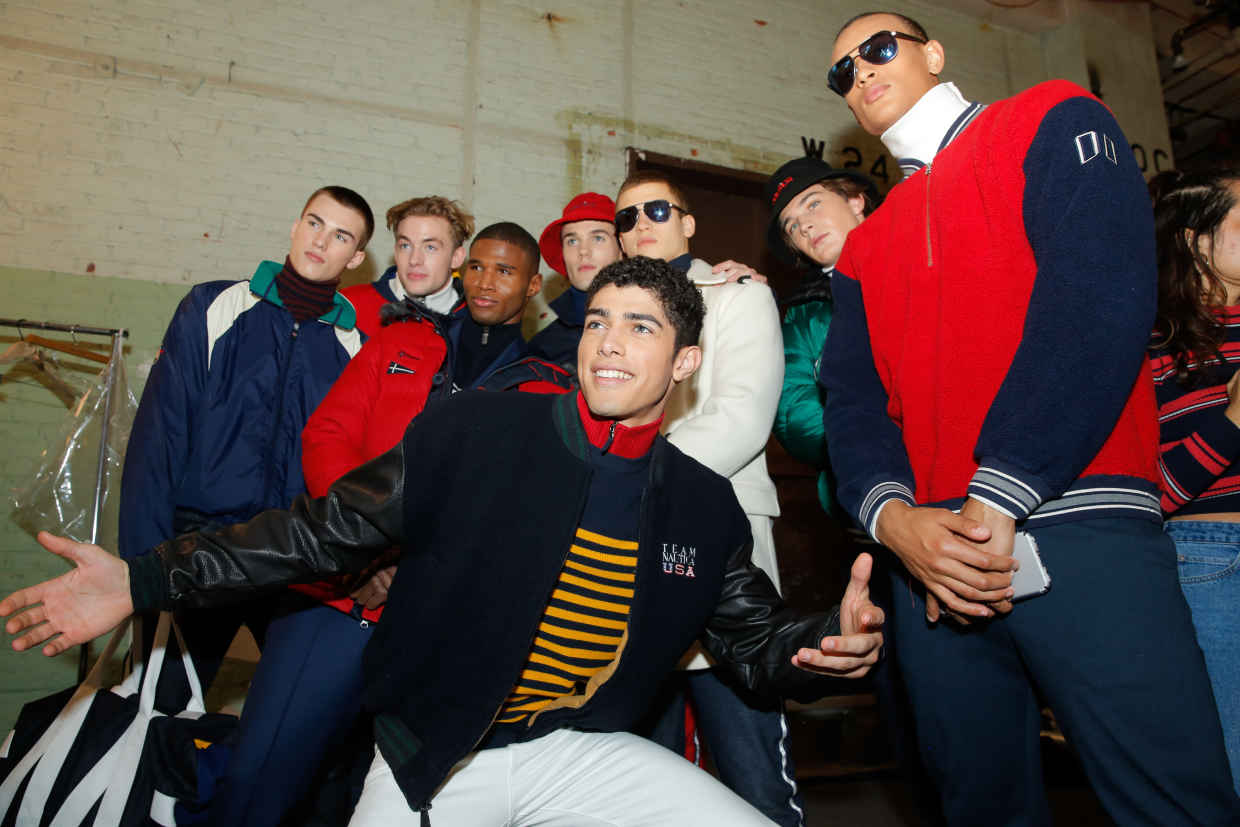 Men's Paris and New York Fashion Weeks 2017
New year new styles we would say. It's been already a few weeks since the Paris fashion week and New York fashion week for men have passed. We are giving a throw back to some high lights and trends for men which are absolutely outstanding!
One thing that really struck us were the sporty touches that are given to these men's outfits of the New York fashion week during the Nautica fashion show. It makes think of the eighties with a touch of 2017. With nice colors it's not difficult to copy these outfits. Just combine a perfect slim fit jeans with your old sportsjacket and you are ready to go!
Are those superheroes or what?! These outfits on the runway of Paris fashion week men's are really striking. This foto is a combination of different outfits from different designers. This era making a statement has never seem to be more important as ever! So why not with your outfit on point? Inspired by many streetstyles these outfits give so much inspiration for many young men wanting to be seen.
These outfits from the Supreme x Louis Vuitton show were also shown during the Paris fashion week men's. The combination of classy businessman and comfi look is really cool. It looks stylish with a touch of comfort.
The New York fashion week men's got kicked of by Billy Reid's show. These styles are not all new. We remember the ripped jeans from last year right? Well, take them with you into 2017 because clearly they are still fashionably accepted! We would call the middle outfit: Business at the top and party at the bottom. Which is actually the other way around fort he gentleman on his left. It seems like Billy Reid's message to the world could  be that you don't have to look too serious while being classy.
Looking at all the outfits in the pictures above, we see some old styles which we take with us. Also we gotta dare to wear more statement outfits to stand out. It's cool to get inspired to try new outfits and combinations.