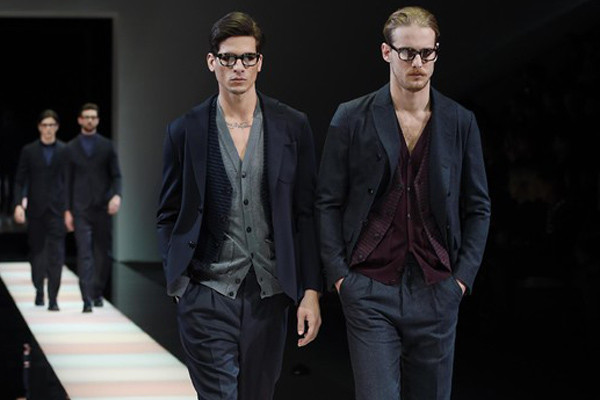 MILAN MEN'S FASHION WEEK 2017
Milan Men's Fashion Week is definitively the best week to find the most stylish guys you'll ever see in the city. Men from all ages take out their best outfits to walk on the glamorous streets of Milan. Here I share the trends that caught my eye the most that we will be expecting for this year.
Active wear style
Many designers added an active wear style to their designs in the runway but in a shocking new way. From luxurious tuxedos with sportive details as Les Hommes did, to actual ready to hike looks from Moncler or DSquared2. They presented an army of active guys, elegant and classy but still ready for the battle, a kind of trendy soldiers ready for any situation. This year in Milan we scented a powerful and fun men's vibe.
Mix & Match of colors and patterns
The mix of patterns and colors were present in most of the catwalks in this Milan men's fashion week. Men can also have fun with fashion and for the Fall/Winter 2017 collection they are the protagonists in choosing from the many fun and colorful combinations that each collection offers, it's just a matter of creativity in the mix and match and daring, because everything is permitted!
Wrapped accessories
Giorgio Armani is one of my personal's favorite always but this year they stole my heart. Accessories wrapping the body is a stylish and clever way that these collections present for men to make their looks really stand out. The wrapping sort of scarves that Armani presented can be combined even with suits and fancy clothes to still manage a glamorous look but with a spin.
Nature inspiration
In this Milan men's fashion week, here were some nature inspirations in many of the designer's collections that keep up with the ready for the adventure style that is presented in an overall overview. Some leopard prints used by Fendi and Frankie Morello, but also more hippie, 70's style prints and details such as the ones used by ETRO and PRADA.
Once again Milan has been confirmed one of the best cities in the word for fashion. In the runways, each designer stood true to his characteristic style and aesthetics of course, but in this Milan Fashion Week they took it into another level!