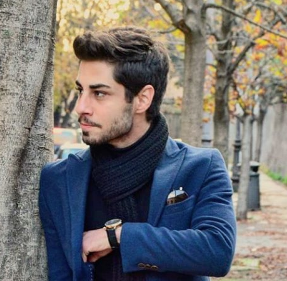 IMAGE CONSULTANT: 5 RULES TO LOOK STYLISH
Discover the best tips from an Image Consultant
As an image consultant, I can say that no man was born stylish, It takes time and effort to find out how you can set a stylish look . Based on many image consultants advices , you can simply follow these rules below to look more stylish :
1.Image consultant tip: Be careful about the size
The first and most important rule and every image consultant's pivot point in appearance is size !
You should first know different common styles ( Slim fit – Regular – Relaxed – Loose ) and pick the right size.
Getting your body's measurements right , helps you to find clothes which are exactly fit on you .

2. Image consultant tip: take care of your hairstyle
Hairstyles play a huge role in image consulting , It can totally change the way you look .
Search for trendy hairstyles and select a good one based on your face geometry and skin tone .
Try this online hair consultant : the hairstyler

3. Image consultant tip: Details always matter!
Details , the element which image consultants are focusing on , these days . Stylish men recognise the importance of great accessories and the significance of putting the finishing touches on great menswear.
Attention to detail is important; it's the little things that are noticed and reflect personal style.
Choose accessories with clean and classic shapes and colors.

4. Image consultant tip: as Chanel used to say "Less is more" Simplicity is the keyword
Never forgent about simplicity !
Details are essential but don't over-do it . With a clean and simple outfit you will look awesome .
As all the professional image consultants believe in this quote :
" Less is more . "
5.Image Consultant tip: First Impressions are the most powerful!
Individual style can make a good first impression, keep you looking your best, and boost your confidence.
To create an amazing style you can start by seeking inspirations online or get advice by image consultants . Find your specific style based on your taste and charactersitics , then make it a part of your lifestyle .