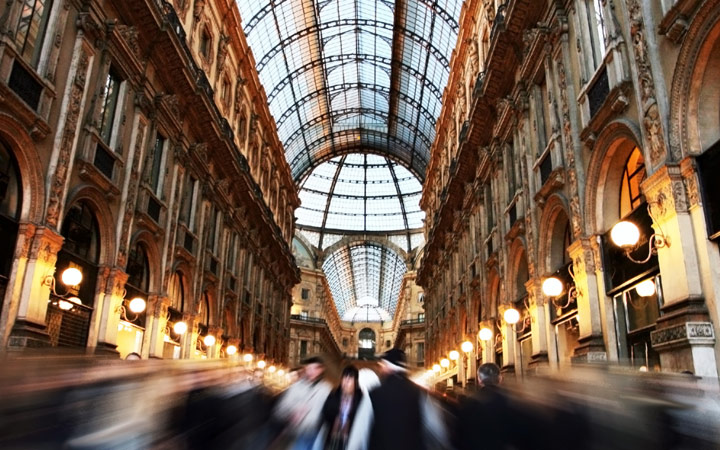 Shopping in Italy
Italy and shopping have become synonyms long ago. Milan and Rome are the perfect spots for every admirer of fashion to spend days shopping in Italy and enjoying the outstanding surroundings.
It's impossible to come to Milan and avoid Montenapoleone district which is a true mirror of Milan's luxury fashion. It welcomes with high-heels catwalks and refined boutiques, even the World's most famous fashion university Istituto Marangoni is situated at Via Montenapoleone.
In different times, Montenapoleone street was home to internationally renowned personalities: for example, the writer Carlo Porta lived in Palazzo Taverna, at the number 2, while Giuseppe Verdi composed the Nabucco.
Year after year, Montenapoleone emerged as one of the most important streets for shopping in Italy. Being the key shopping street in Milan, it is home to many big designer brands, from Gucci to Prada to Valentino Haute-couture signs are spread all over the street. It's only sufficient to stroll around Montenapo, as the locals call it, to gaze at limitless windows and boutiques, like Cavalli, Gucci, Cèline, Versace, Ferragamo, and Dolce e Gabbana. This street is a heaven for high fashion shopping in Italy!
Regarding another ideal city for shopping in Italy, it's worth mentioning Rome and its most important street for shopping: Via Codotti.
Via Condotti and the Spanish Steps is the main Rome's designer shopping area. There are a few main streets for shopping near Spanish Steps where the high-end brands are focused. And the most elite of them is Via Condotti.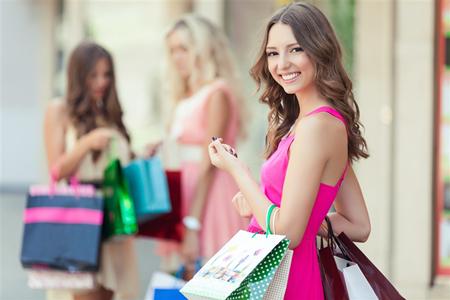 Here you will find all the most famous boutiques, as Via Condotti is a centre of fashion shopping in Rome and Italy. This street may be compared to the most elegant shopping streets in other cities such as the Champ-Elysee in Paris, Bond Street in London and Fifth Av. In New York.
This is where the top brands may be found: Hermes, Bulgari, Gucci, Prada.Via Condotti is always full of people, among them you can easily see a celebrity or fashion icon.Moreover, the surroundings of the street make you feel as if you were walking in the decorations of high fashion show!