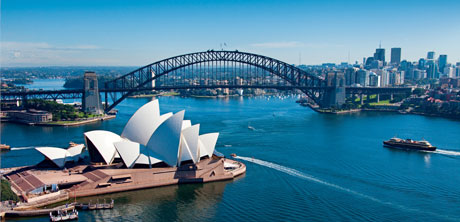 streetstyle in Sydney
Talking about world's biggest fashion cities we always think about Paris, Milan, London or New York. But while I was in Sydney I discovered how fashionable this city is and i would like to share with you my fashion experience and show three girls with different style in their summer outfits.
With it's underground shopping malls and stunning Queen Victoria Building it's easy to spend hours or even days of shopping. You can find every brand and even new fashion brands you had never heard of before. With beautiful big buildings, the Harbour Bridge and The Opera House as a decor, this city is one big catwalk.
Sydney's streetstyle is super pretty. Everywhere you look you'll see girls and boys showing off their best outfits and popular fashion brands. Now that summer has started there, you'll see the cutest summer outfits. It's so inspiring looking around and seeing so many fashionistas. I met three girls with different styles who looked so pretty wearing their summer outfits.

This fashion beauty living in Sydney is named April. She's nineteen years old and loves fashion. Combining lace and skirts with cool sneakers makes her style girly with a sporty touch. Her favorite fashion brand is Zara, because it's stylish but also affordable. Her favorite item is a cute light blue purse which she only uses on special occasions. Watching the Sydney streets she gets inspired to dress the way she does. She looks so great and I am sure she also inspires other girls with her cute style!

Meet Jean, twenty years old and also lucky to live in fashion capital Sydney. Working at the Celine store obviously
she knows a lot about fashion. Inspired by Instagram's fashionistas she has become one herself! She likes to keep her outfits simple. That's why there are many black and white outfits to find in her closet. Black is always a good idea! Wearing this cold shoulder jumpsuit she keeps her outfit simple with a perfect stylish touch. She always wears her Tifanny & Co necklace, which finishes every outfit. Her favorite fashion brands are Celine, Zara and Badoo.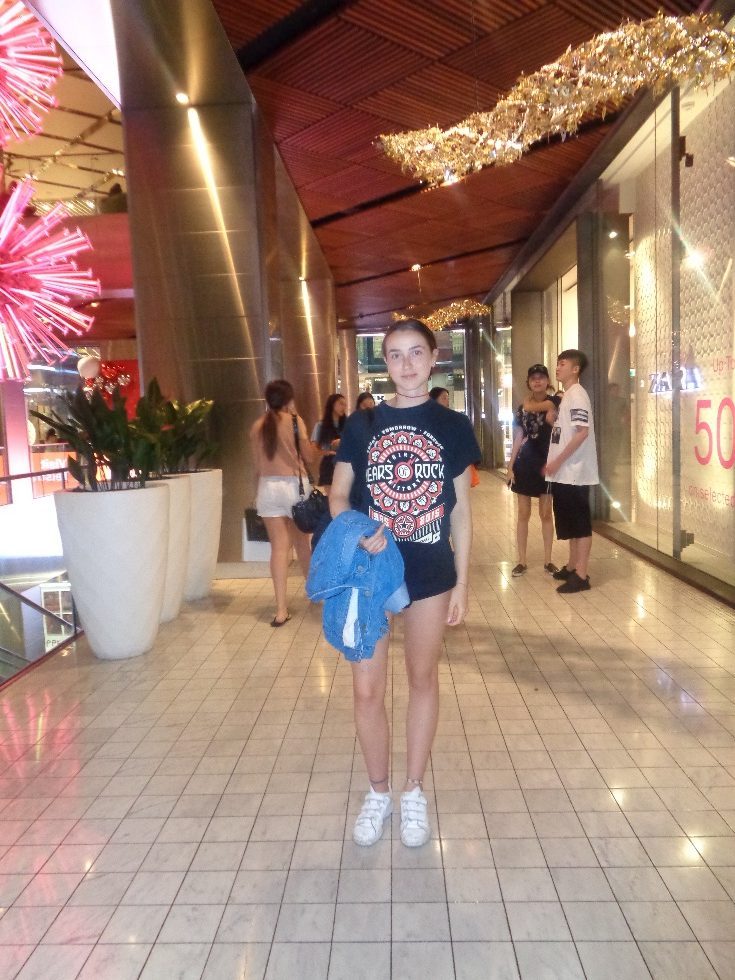 I love this style! It's so perfect for a festival or a day chilling in the park. Her name is Gina and she's from Germany. Her outfits are casual but with today's style trends. For example the t-shirt of her favorite band, white sneakers and choker necklace are super on point. And denim jackets are so timeless! One of her favorite fashion brands is H&M. Also she loves to go shopping at stores which are not to find in every country. She starts her outfit always first with the pants, and from there she combines everything with the jeans she's wearing. Which is such a clever way to style an outfit. Also she gets inspired by the way other girls look in the streets.
Sydney is so inspiring with loads of fashion brands to find in the shopping malls. The people are nice, the weather is good. It's one big fashion show.
So let's go to Sydney! 😀