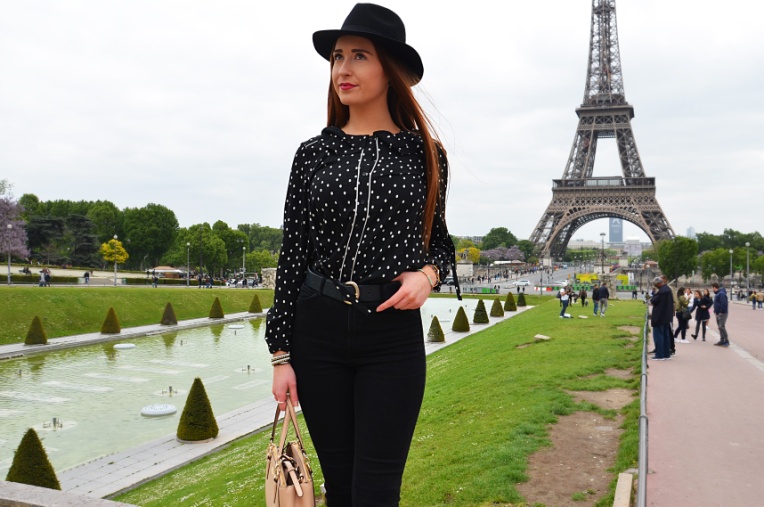 Parisian look: Top 5 styles to look like a real Parisian!
Paris, Paris…This beautiful city has inspired and still inspires many creators from all over the world. Today, it's one of the main capitals of fashion and style. But what is exactly the point about the PARISIAN LOOK that inspires so much?
The Parisian girl is always aware of fashion and knows absolutely the last trends but she loves also wearing timeless outfits. She takes a big care of details and is able to accessorize her clothes with a pretty bag or nice jewels.
In this article you will find 5 styles to look like a real Parisian girl!
PARISIAN LOOK 1 Parisian chic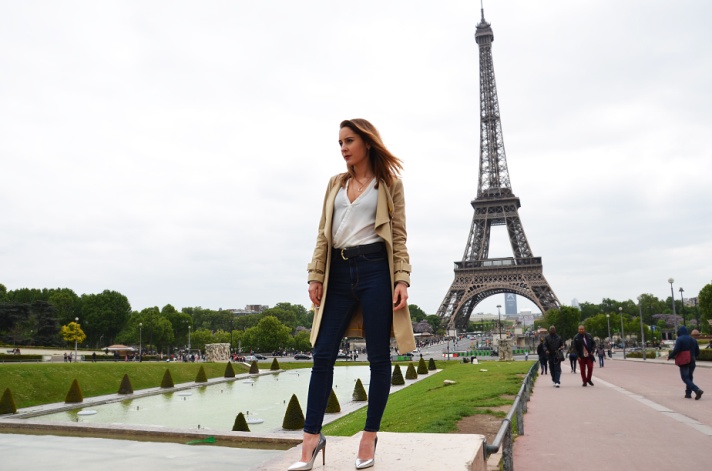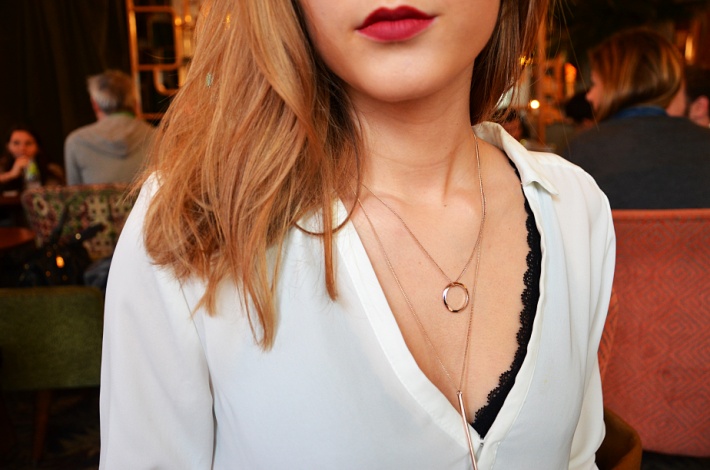 Camille is wearing here one of her favourite outfits. The very chic white blouse is worn with high waist blue jeans and a beautiful nude trench.
To make this classy PARISIAN LOOK looking trendy you can wear it with metallic high heels because yes, the « metallic touch » is one of the big trends of the moment according to Vogue Magazine!!!
MUST HAVE: the white blouse, high waist blue jeans and the nude trench.
ADVICES: to perfect this PARISIAN LOOK, pay attention to the details! Notice here the pretty necklaces well chosen and the apparent black lace bra that gives the sexy touch! If your blouse is transparent, no worries show your beautiful and classy underwear's! Put the colour touch with a red lipstick and you're now a perfect Parisian girl.
PARISIAN LOOK 2 Frenchy "marinière"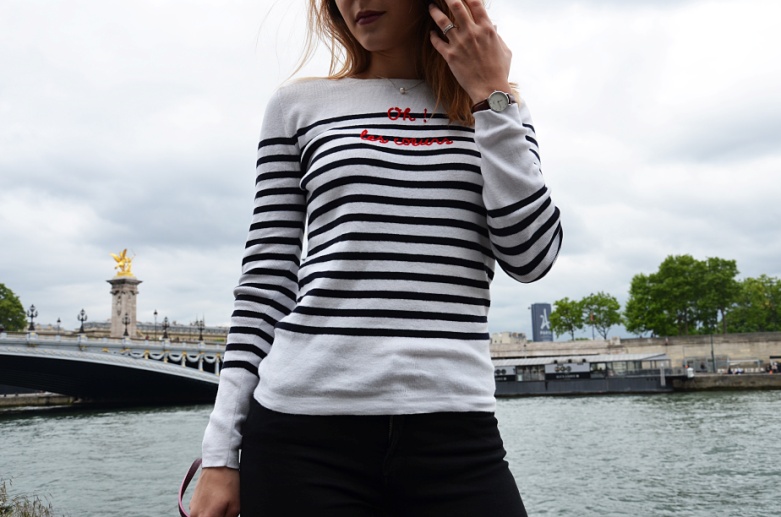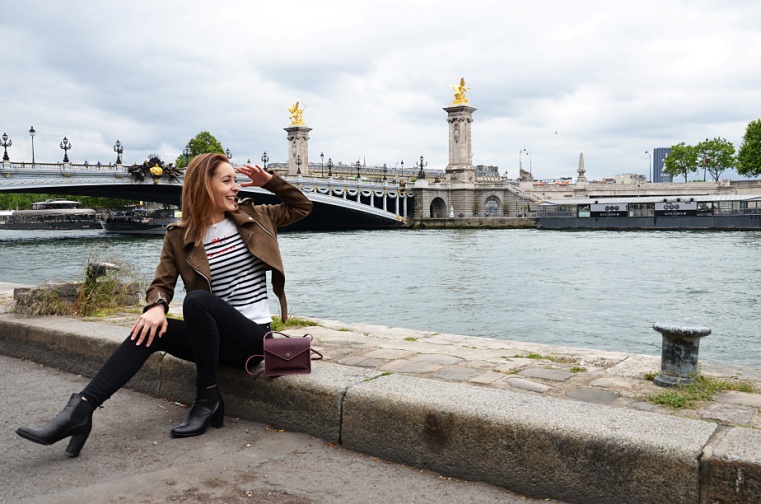 Yes, this outfit is so « cliché » but so Frenchy! Every Parisian girl has in her dressing room the « marinière »!
Near the Seine wear it with a pretty suede jacket to vary the materials and black skinny jeans.
Black boots are perfect because they match with every PARISIAN LOOKS!
MUST HAVE: the « marinière », black skinny jeans and the black boots.
ADVICE: clothes with a message on are very fashionables this year! Here, « Oh, les cœurs! », are love words from Paris…
PARISIAN LOOK 3 Colourful moods
Dare the colours! Paris is a colourful city and so should be your PARISIAN LOOK! Walking in the pretties streets of Montmartre wearing a red/orange shirt with flared handles will make you feel like a true Parisian soul.
MUST HAVE: the coloured shirt.
ADVICE: according to Vogue Magazine, orange is the new trendy colour of the season, so just go buy your own orange cloth!
PARISIAN LOOK 4 Timeless dot clothes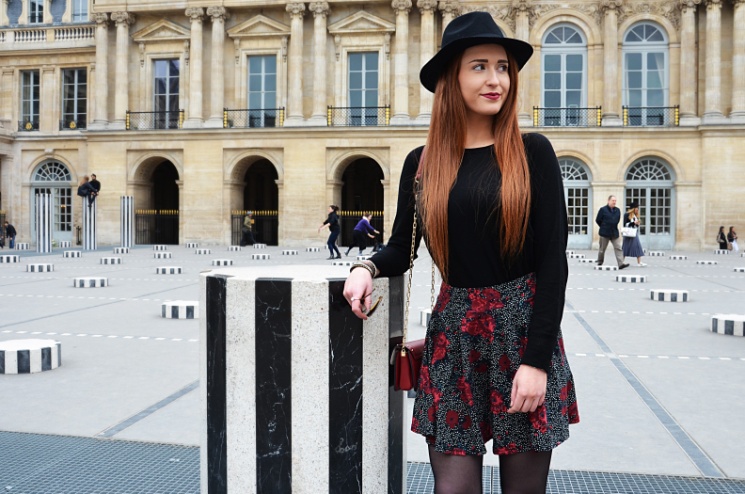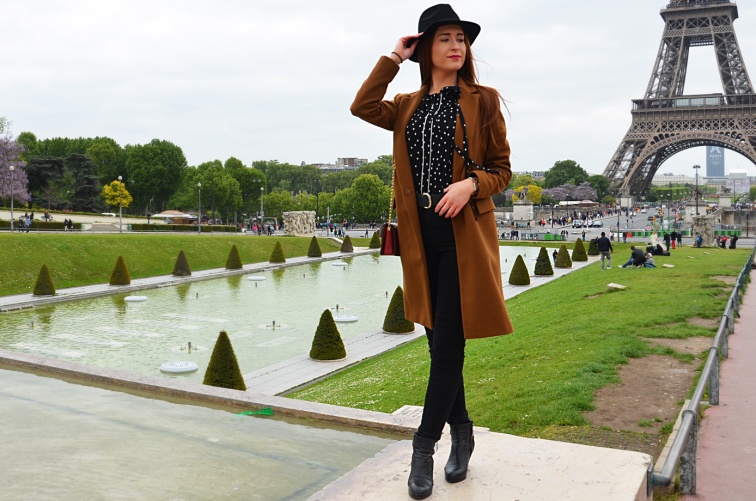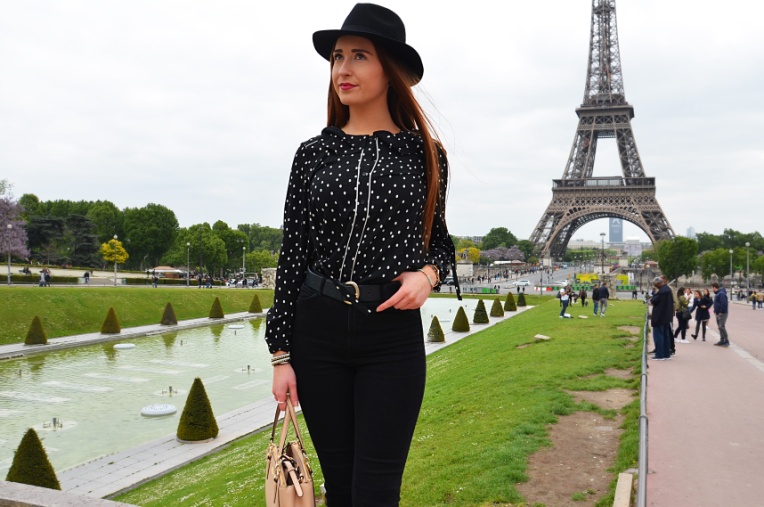 As said, Parisian girl sometimes love to be retro, so here is a PARISIAN LOOK typical combination: blouse with collar and dot pattern. Dot clothes are timeless. Worn with a long coat and a classy hat, you look just like a 40s star and that is sooooo vintage!
MUST HAVE: the dot blouse and the hat.
ADVICE: you can vary dot colours, so fun! And notices that dot on a French mini-skirt are so cute too.
PARISIAN LOOK 5 Classy white blazer jacket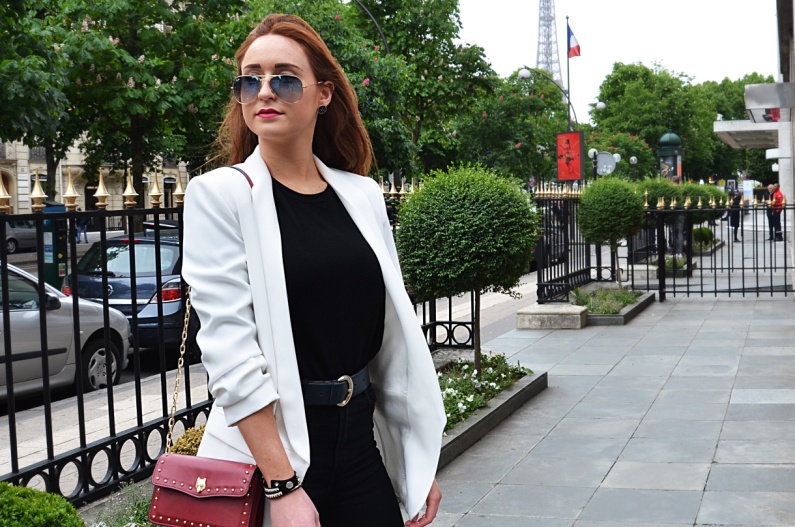 The white blazer jacket is perfect for making every PARISIAN LOOK classy. « Less is more » so just wear it simply with a black skinny jean and a black pull sweater and you are on point!
MUST HAVE: white blazer jacket and black skinny jeans.
ADVICE: take a little red bag for the colour touch, sunglasses because you are a star, put your favourite's heels on and you are ready to go shopping on the famous Avenue Montaigne!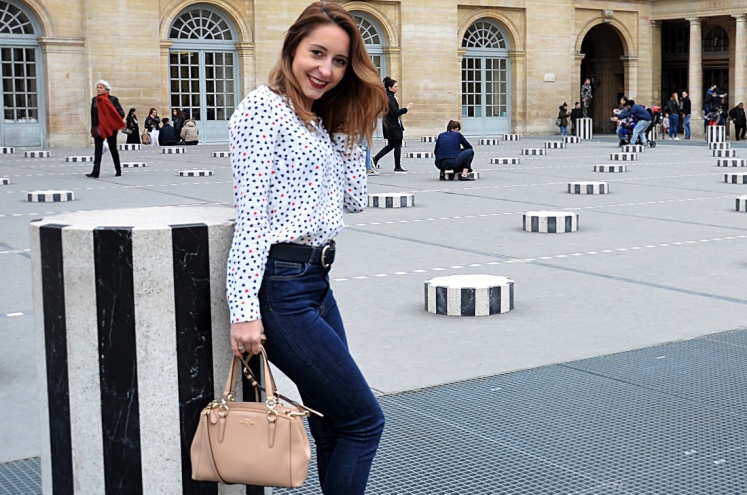 These were 5 examples of PARISIAN LOOKS and I hope you enjoyed them.
n see so many different looks while walking in the streets!
So, just come here, make your own idea and adopt your own PARISIAN LOOK!